Our Team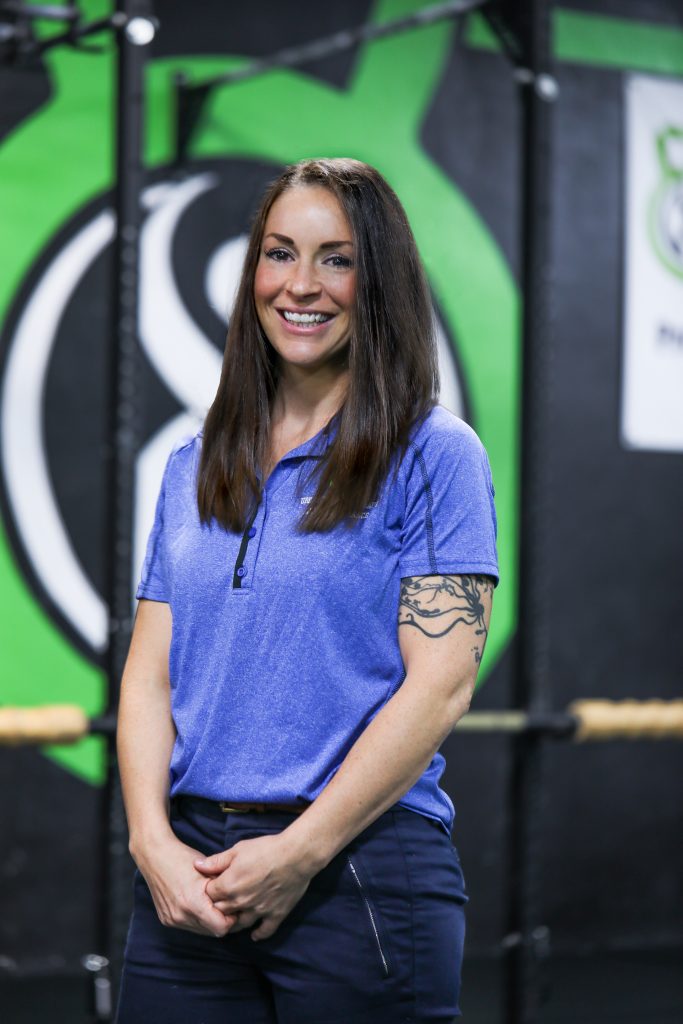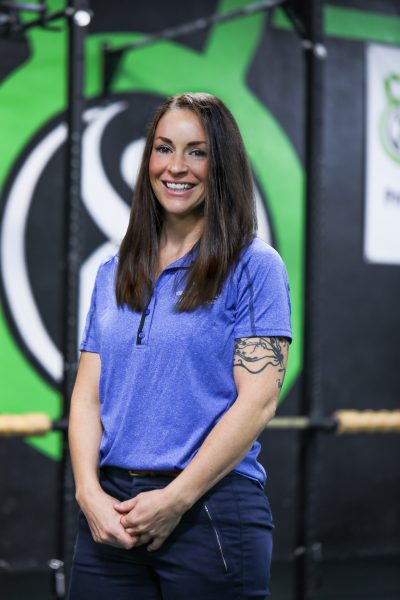 CAT KENNEY PT, DPT
Cat received her Bachelor of Science Degree in Kinesiology from the University of Maine in 2006 with a minor in psychology. She then continued on to receive her Doctorate in Physical Therapy from the University of New England in 2009. She specializes in outpatient orthopedics with a focus on spine care and sports medicine. She is trained in manual therapy techniques and dry needling, and focuses on functional strengthening and sport-specific work.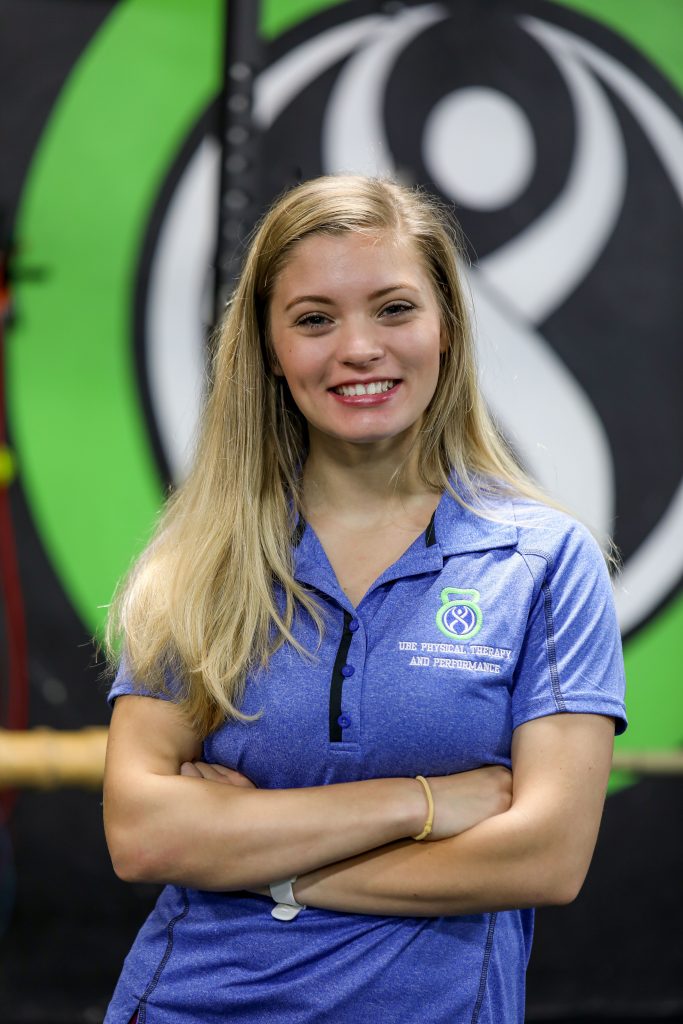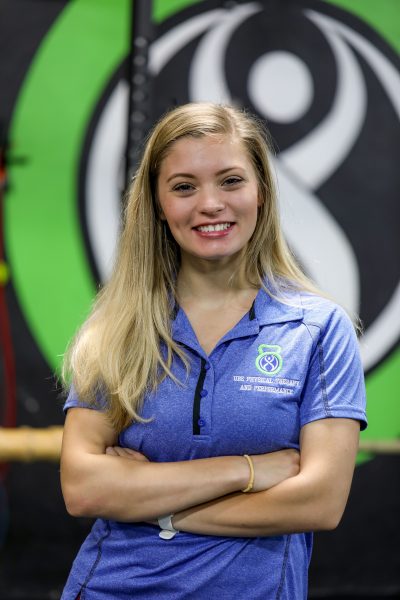 RYAN DAVIS PT, DPT
Ryan graduated from Husson University with her Bachelor of Science degree in Kinesiology in 2016. She continued to receive her Doctorate of Physical Therapy degree in 2018. She has taken continuing education courses regarding instrument-assisted soft tissue mobilization, is trained in dry needling, and is interested in completing more sports specific training. Outside of work, Ryan enjoys participating in recreational volleyball and playing with her puppies.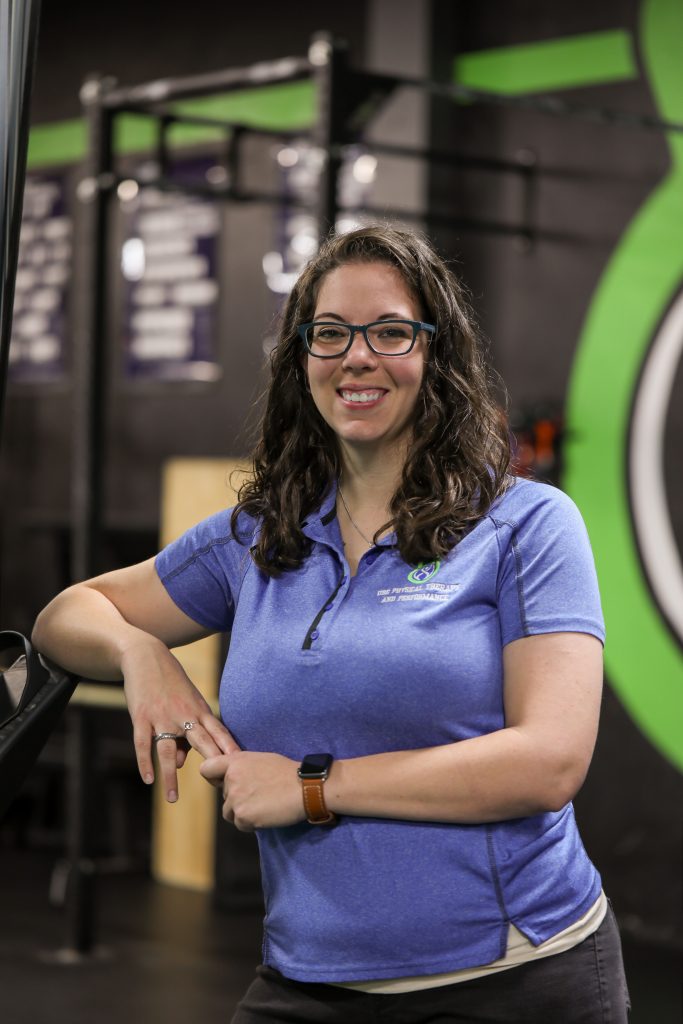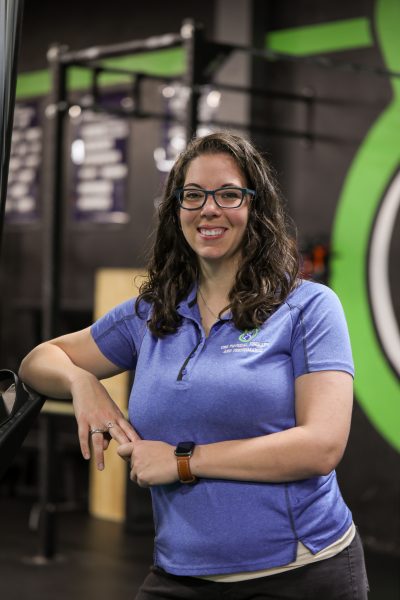 SCHAEFFER GRIERSON
Schaeffer is the practice and billing manager for UBE Physical Therapy. She is also a certified personal trainer through the American Council on Exercise (ACE) at the UBE Bangor facility. She enjoys working for UBE and seeing all the things the body is capable of handling.
When she is not at work, she keeps busy at home with her daughter, Amelia, husband, Alex, dog, Benny, and cat, Kingsley. Schaeffer loves to meet new faces. She looks forward to seeing what the UBE experience can do for you!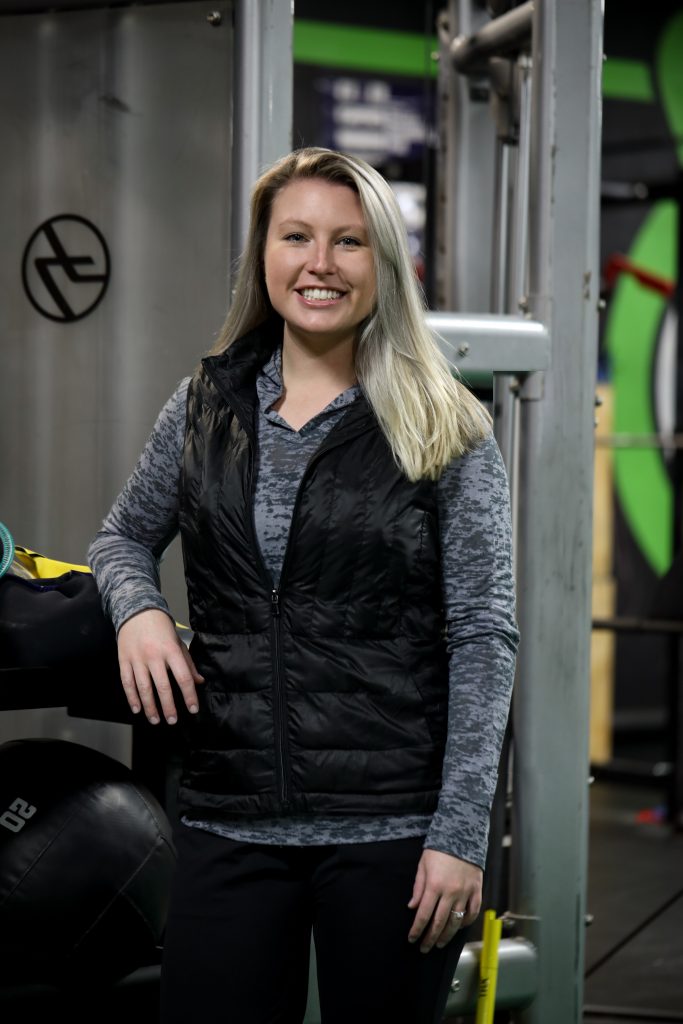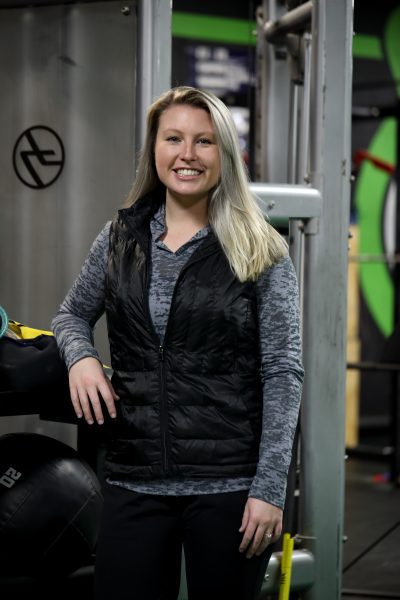 ALYSSA THOMAS, PT, DPT, SCS, ATC
Alyssa received her Bachelor of Arts in Athletic Training from the University of North Carolina at Wilmington in 2014. She continued to complete her Doctorate of Physical Therapy at Methodist University in Fayetteville, NC, in 2018. After graduate school, she pursued the Sports Residency Program through Upstream Rehabilitation at the University of Alabama Drayer PT Clinic and became a Sports Certified Physical Therapist in 2020.
Alyssa is providing services at our Ellsworth location and our newest location in Trenton. Alyssa will be joining the Volta community, a new indoor climbing facility and gym. She is passionate about bridging the gap from functional to sport-specific physical therapy.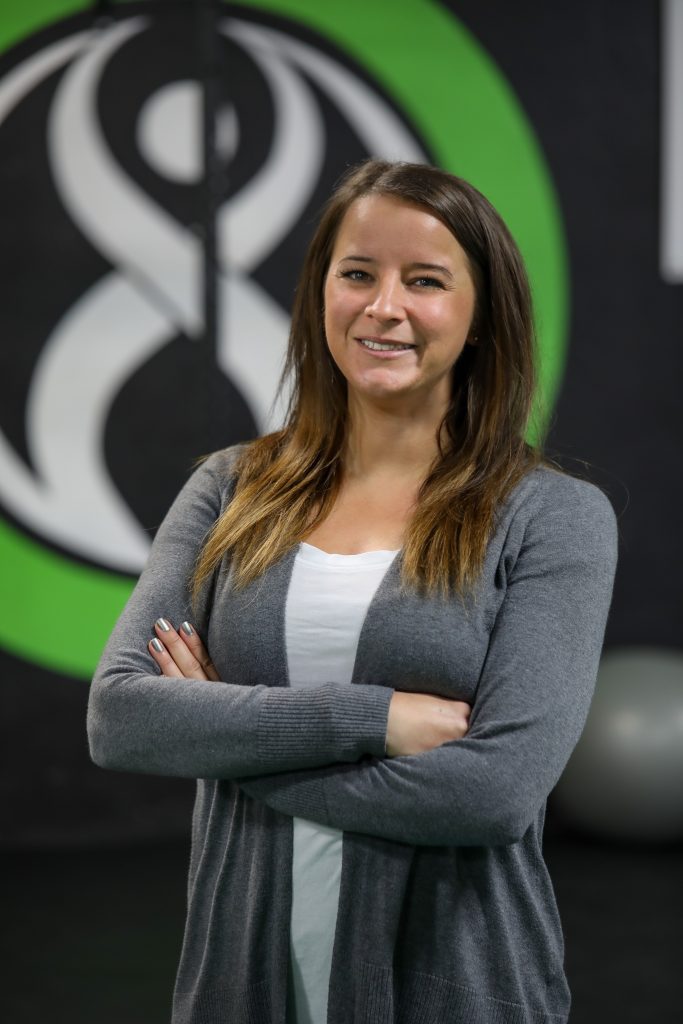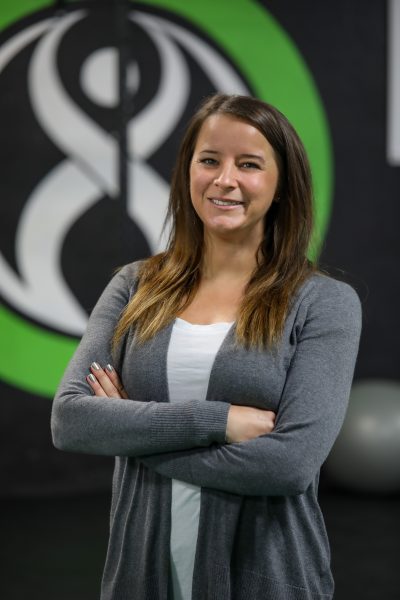 CALLA JORDAN
Calla recently became certified as a Spin Instructor and is the new Spin Instructor at UBE! When she isn't teaching spin, she enjoys her job working at a local middle school, hiking, visiting new places, and spending time with her friends, family, and her dog, Reagan.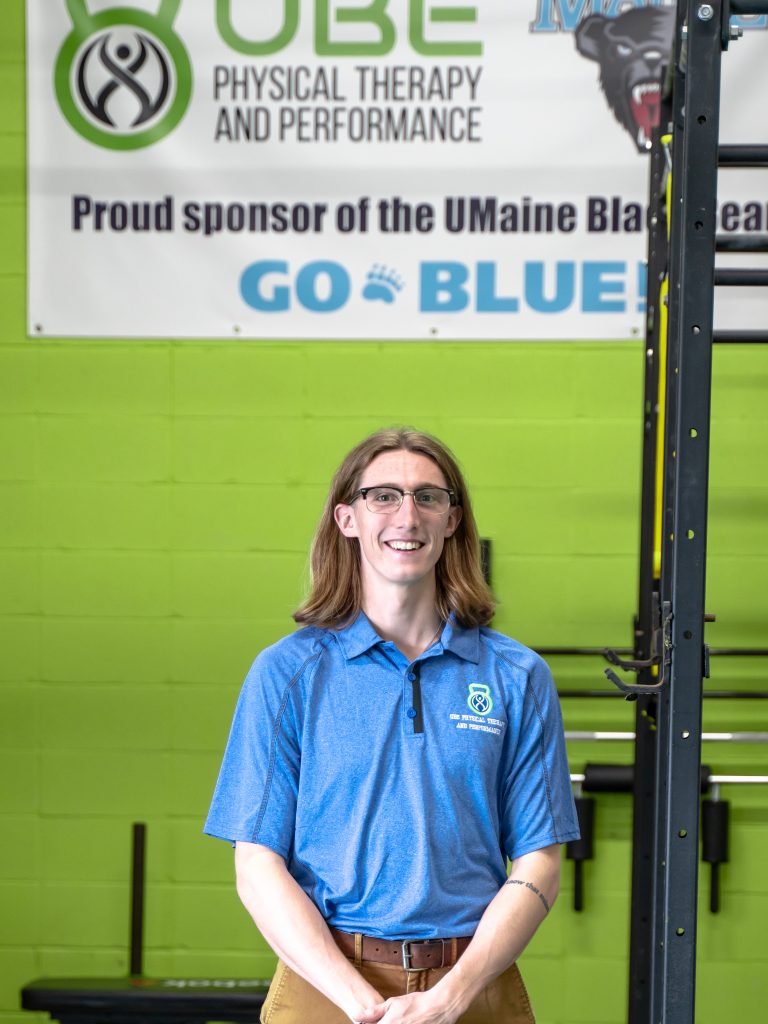 NATE CARUSO, PT, DPT
Nate graduated from Stetson University with Bachelor Degrees in Integrated Health Science and Psychology in 2018. Upon graduating, Nate returned home to Bangor and received a Doctorate in Physical Therapy from Husson University in 2021. He has a special focus in industry-related rehab, and is certified in functional capacity and ergonomic evaluations. Athletics have always been a part of Nate's life, and he also enjoys sport-specific rehab. He views both athletic and industry rehab as an opportunity to return people to their field and perform at their highest level!
Outside of work, Nate has a passion for outdoor recreation. He enjoys hiking, climbing, and skiing, and seeks to be outdoors in any season. He loves to swap adventure stories, and is looking forward to hearing about the latest trail you've explored!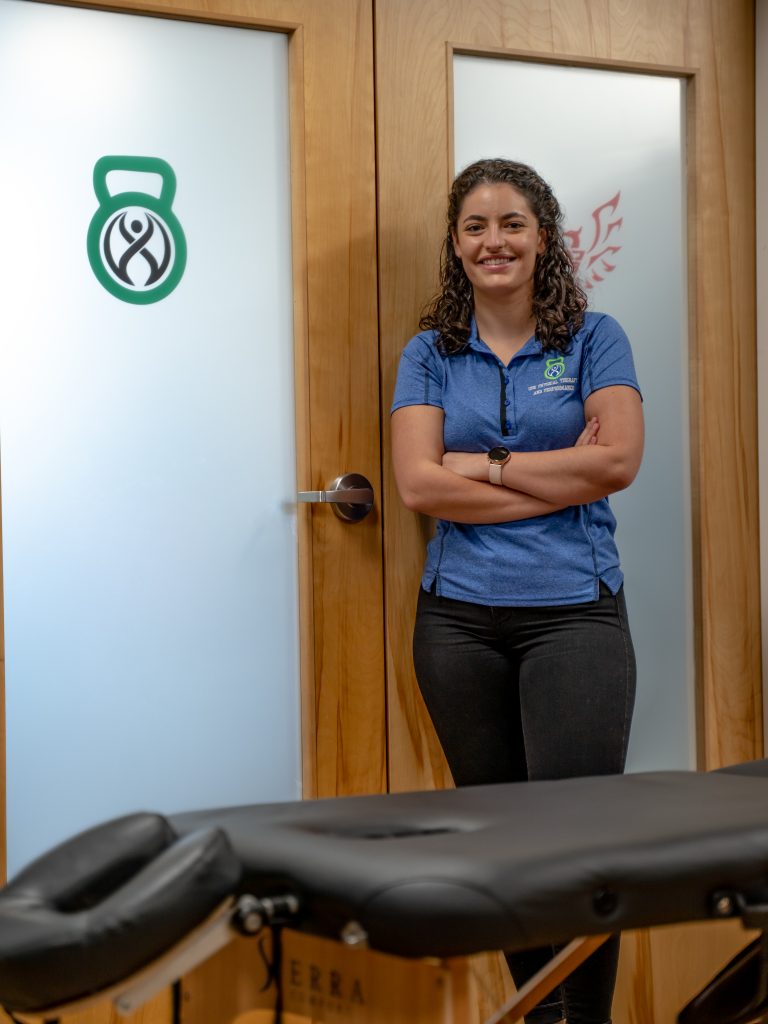 GABRIELLE MARQUIS, LMT
Gabrielle has been a licensed massage therapist for 4 years. She focuses on therapeutic massage for chronic pain, deep tissue massage, and cupping therapy. Following two hip surgeries Gabrielle discovered the relief that massage offered throughout her healing process and decided to pursue massage therapy to provide others the same relief and comfort that she experienced herself. She enjoys spending time outside of work with her friends, family and her dogs.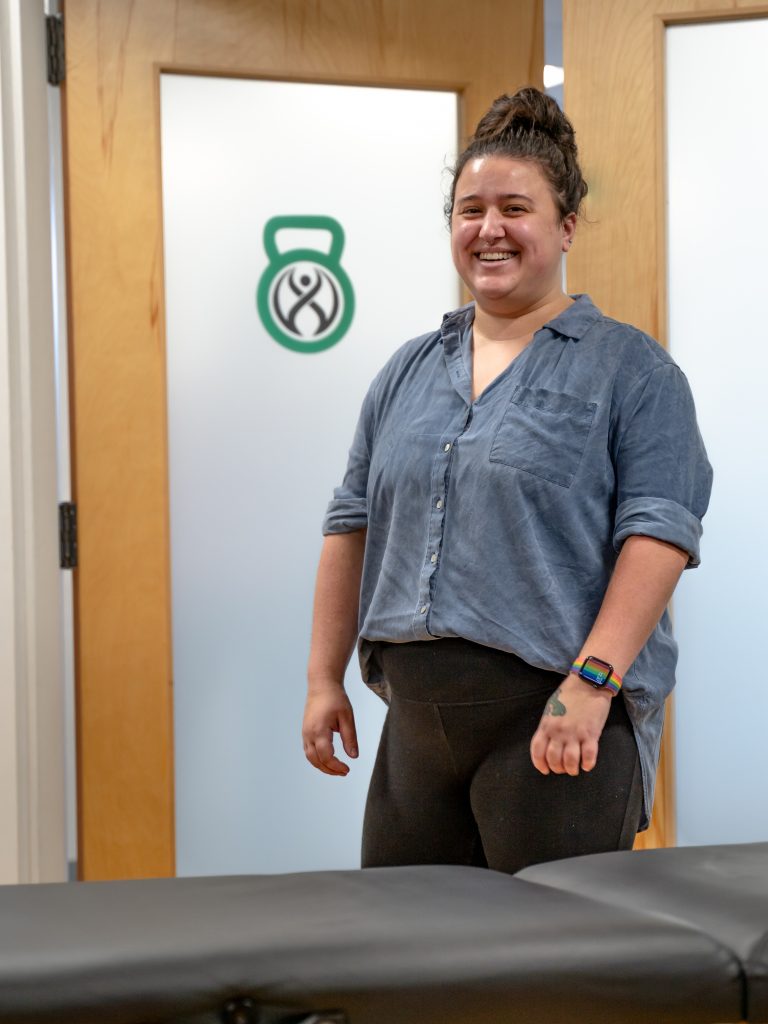 JACKIE ESTEY, LMT
Jackie graduated from Arizona's ASIS school of Integrative Studies in 2013 where she learned a variety of massage techniques. She specializes in chronic pain and injury rehab massage, with a background in Swedish/spa massages as well. Jackie is trained in cupping, hot stones, reiki, neuromuscular trigger point therapy, connective tissue, as well as deep and light touch massages.
She is constantly learning about new techniques and thinks the best way to stay on top of your game is to always be learning something new.
When Jackie isn't working, she spends most of her time with her daughter and practicing photography.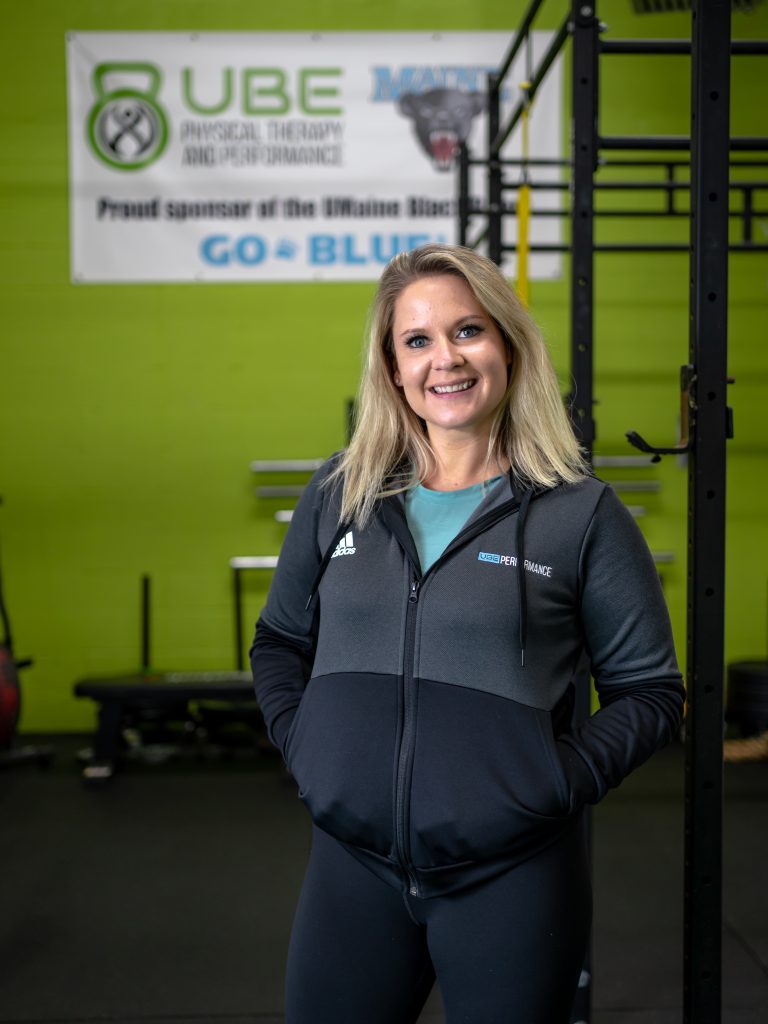 ANNA CARNEY
Anna is the office coordinator in our Ellsworth office.  She is also certified with ACE (American Council on Exercise) as a personal trainer.  Along with her office duties, Anna coaches a couple of classes at our Ellsworth gym as well.  In her free time, Anna enjoys spending time with her family.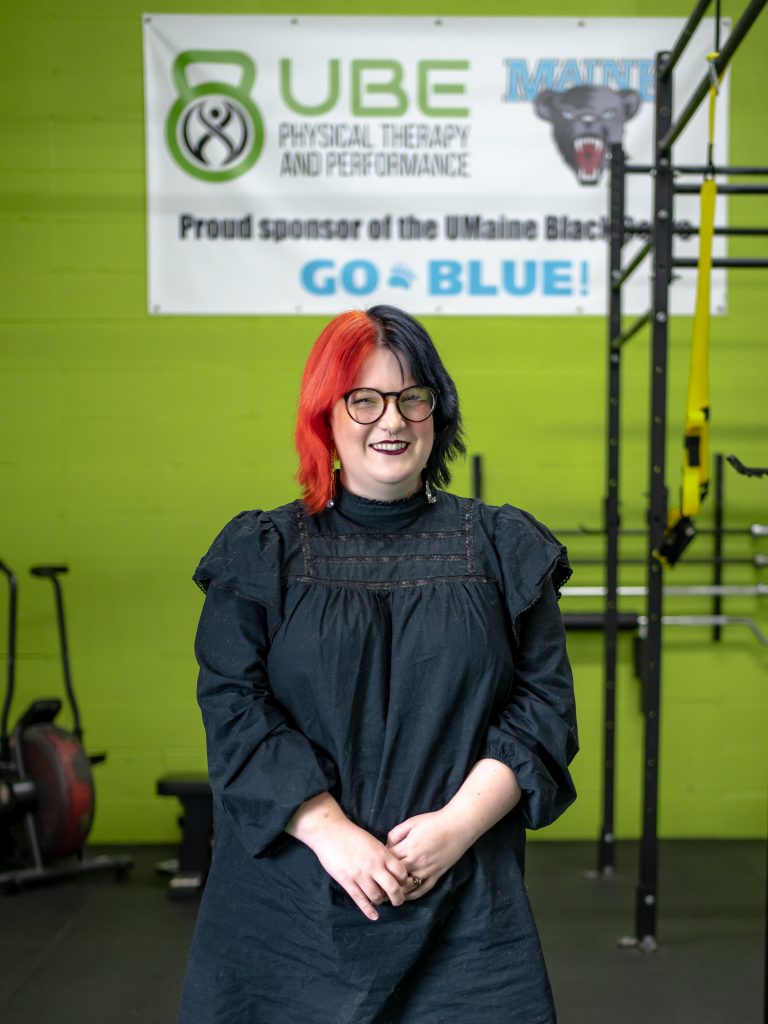 JAMIE SNOW
Jamie is the new front office coordinator for the Bangor location. When she's not answering phones, scheduling or emailing, she's hanging out with her kiddos and her dog, collecting curiosities, and drinking too much coffee.