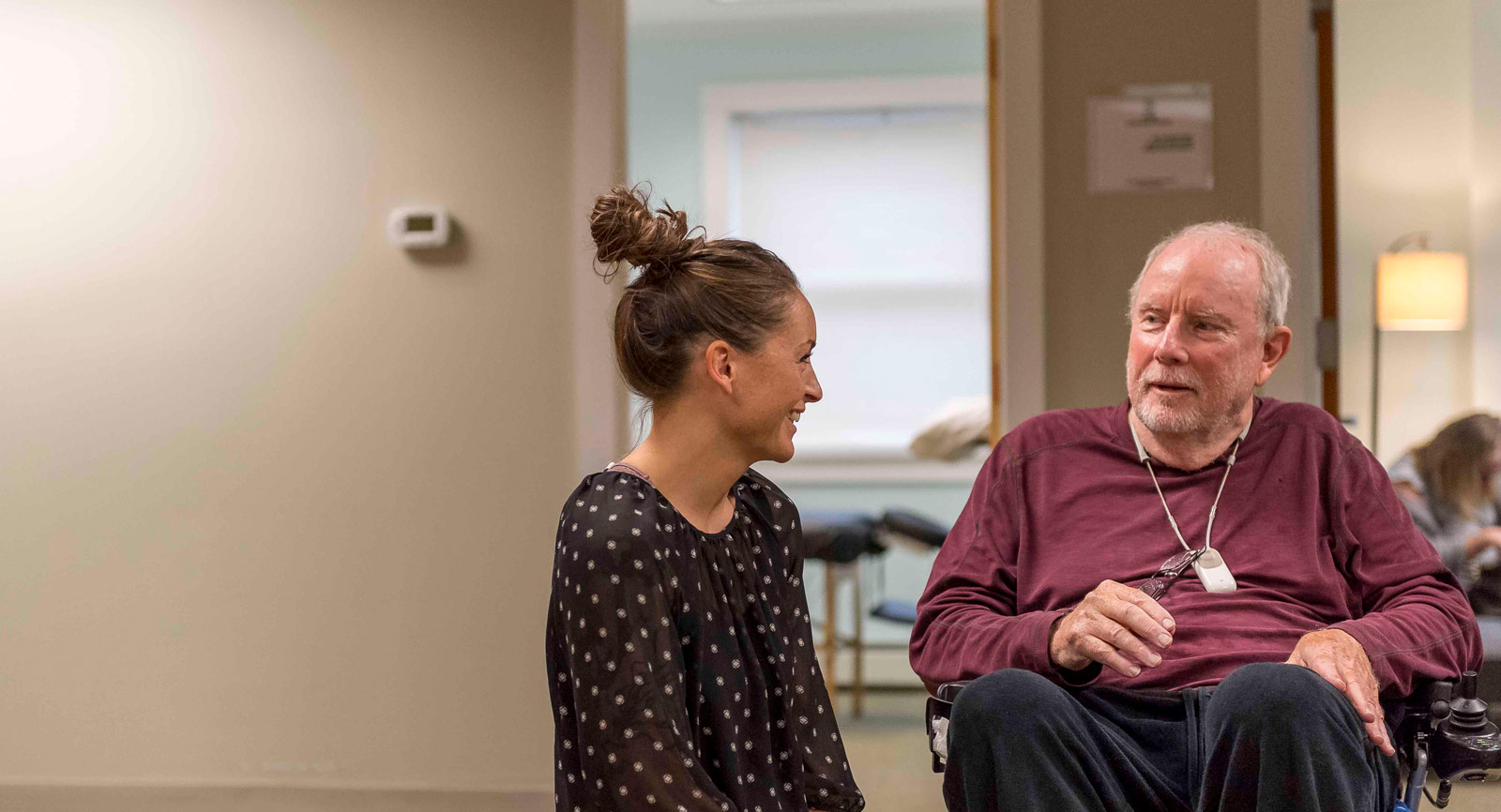 Hands-on care
To help you

Meet your goals during their treatment and return to optimal pain-free living
Physical Therapy Services
UBE specializes in injury recovery using evidence-based therapeutic modalities and targeted exercise progressions to achieve long-term health. Our high quality facilities, equipment and staff are here to help reduce pain and restore function to achieve your everyday goals.
Would you like a Cost Estimate?
At UBE Physical Therapy and Performance, we believe in cost transparency and your right to shop for high quality, cost-effective services . We will be happy to provide you with a "Good Faith Estimate" of our costs upon request or upon scheduling. Call our office for more information or email us at [email protected].
How long will my appointment be?
Your initial evaluation appointment will be an hour long. Your following appointments will be 30 minutes up to an hour which is decided by both you and your therapist. Our front desk staff will work with you to make sure we are able to set up your most ideal schedule for coming to see us.
How often will I see my therapist?
Depending on your diagnosis, treatment usually starts out more aggressively and then tapers off to fewer appointments. You may start out with up to 3 appointments a week, taper down to twice a week and then progress to once a week until you are ready to be discharged with an at home plan.
How quick can I get in?
UBE Physical Therapy can typically get you in within the week you call. If we are unable to do so, we guarantee you a spot in the week following.
Who is responsible for the contact with my physician?
Your Physical Therapist will be in contact with your physician. We will actively communicate the progress as well as provide evaluations and progress notes throughout treatment so your physician can assess your need for more therapy or decide if you have reached your optimal ability.
What can I expect for treatment?
We provide physical therapy services for a variety of diagnoses including musculoskeletal disorders, balance and dizziness disorders, work injury prevention and rehabilitation. We are a clinical physical therapy practice that 'specializes in helping patients feel better', as such you can expect direct attention of your physical therapist as we focus on your problem. We don't just put patients on the machines and forget about them.
The therapist will provide some home exercises to perform during the course of treatment in order to keep recovery moving in a positive direction. During the course of a patient's care, the therapist will evaluate frequently and may continually adjust the treatment plan in order to challenge the patient and improve their condition.
We will also periodically ask patients to fill out functional outcomes survey inquiring about their performance of many different activities in order to keep track of progress with everyday tasks. We work to keep a clear picture of progress to recovery.
Self Pay Cost
$120 for IE
$30 for 15 mins
$5 supply fee dry needling
Direct Access – no referrals
Every patient has a choice of where to go for physical therapy. The state of Maine allows direct access to licensed physical therapy providers; no physician referral required. Contact our physical therapy office to schedule a comprehensive evaluation in order to develop your individualized plan of care allowing you to return to activity and life free of restrictions.