Lumbar pain can be complex and multifaceted; therefore, not all exercises and remedies are appropriate for the lumbar pain that you experience.  Often, your body weight contributes to compression in the lumbar spine, either placing stress on the intervertebral disc or impinging on the spinal nerve roots. If you find that lying down alleviates your lumbar pain, then it is likely that your lumbar pain has a "load" component, and unloading the spine can reduce your pain and allow for inflammation reduction. There are many names for this technique; it is often called lumbar self-unloading, self-traction, self-distraction and spinal decompression, but all mean the same thing.
If you think that your back may benefit from spinal unloading, try some of the techniques outlined below. During spinal unloading, it may be difficult to notice the distraction, so it should either feel good or feel like nothing at all. If lumbar unloading worsens your pain, either during or after, you should immediately discontinue the technique and talk with your physical therapist about your symptoms.
If lumbar unloading is helpful, it may be beneficial to try various techniques and see which ones are optimal for you.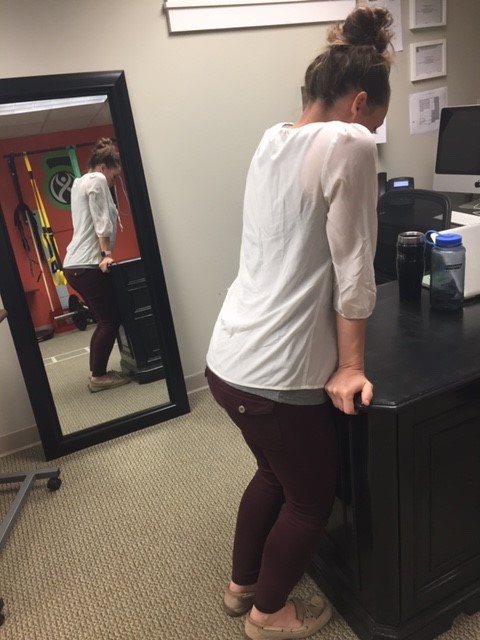 Leaning
Stand facing a sturdy desk, table or countertop. Reverse your grip on the table and bring your body in contact with the side of the table, keeping your feet right under you. Keep your arms straight, with elbows locked, and sink your body weight down, allowing your back to relax.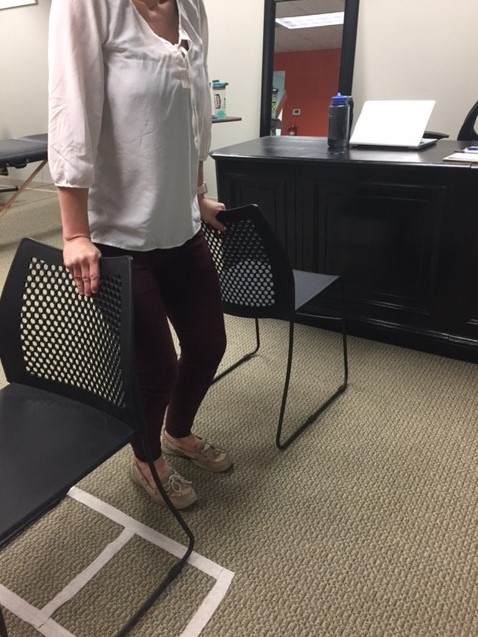 Chair Unloading
Stand between two sturdy chairs, placing your hands on the back of the chair. Keep your arms straight with elbows locked and sink your body weight down, allowing your back to relax.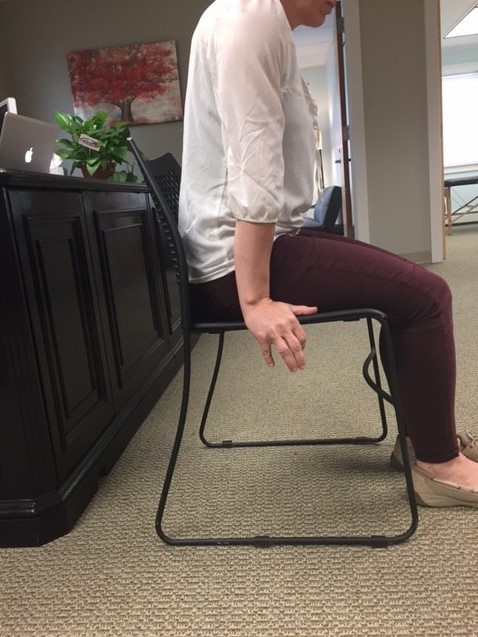 Seated Unloading
Place your hands on the side of the chair or the arm rests, push down into the chair to unload your back, but make sure to avoid lifting your buttocks off the seat. Ensure that you are allowing your lower back to relax.
Leg Press
Lie on your back with your knees bent. Gently push against your thighs, making sure to keep your lower back relaxed.
Doorway Push
Lie on the floor with your hips/waist centered in the doorway. Place a stick against the doorframe and push the stick further into the doorframe while allowing your lower back to relax.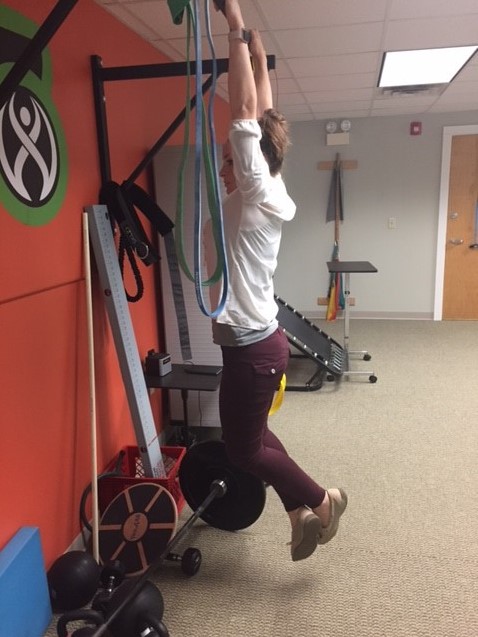 Hanging Unloading
Grab onto something sturdy overhead – a pull up bar or a sturdy doorframe works great. Sink your body weight down and allow your lower back to relax, thereby allowing your body weight to traction your lower back.